We have raised 1.1 billion yen in funding led by several hospital groups!
---
We a happy to announce that we have raised approximately 1.1 billion yen through a private placement of new shares by multiple hospital groups, venture capitalists, businesses, and private investors. With the recent demand for the rapid development of a diagnostic system after the COVID-19 pandemic, Medmain Inc. will continue to support medical professionals across the country, especially those who are on the front lines of pathology diagnosis.
About Fundraising
The funds raised will be invested in developing Medmain's technology, including the development of pathological AI, strengthening of the sales and development system, and marketing.
We officially released our pathological AI solution PidPort in February 2020 and have conducted joint research with more than 50 medical institutions in Japan and abroad. Our products are being introduced to joint research facilities and new institutions. Partly due to the impact of the COVID-19 crisis, we have recently seen an increase in the number of inquiries about our services aimed at shifting to digital pathology. As a result, our number of facilities and areas of supply are expanding. We will continue to make use of the feedback we have received from our users in our product development while supporting the construction of digital environments at their facilities.
(Photo taken Nov. 2019)
New funding from multiple hospital groups
The hospital groups have high expectations for the development of solutions to support pathological diagnoses, and for Medmain's mission "To create a world where medical services can be accessed with technology anywhere,anytime". They have also put a high value on our business and technology, and that is how this funding came about.
Special Purpose Vehicle (SPV) scheme
Hike Ventures, an existing shareholder, set up a fund to invest in Medmain Inc. and raised funds from multiple limited partners including the hospital owners. This enabled us to raise a large amount of capital quickly while maintaining our speed of business development.
List of investors (in alphabetical order) and their comments on the fundraising
New Investors
Hospital Groups
Fukuoka Wajiro Hospital Group
International University of Health and Welfare, Koho-kai Group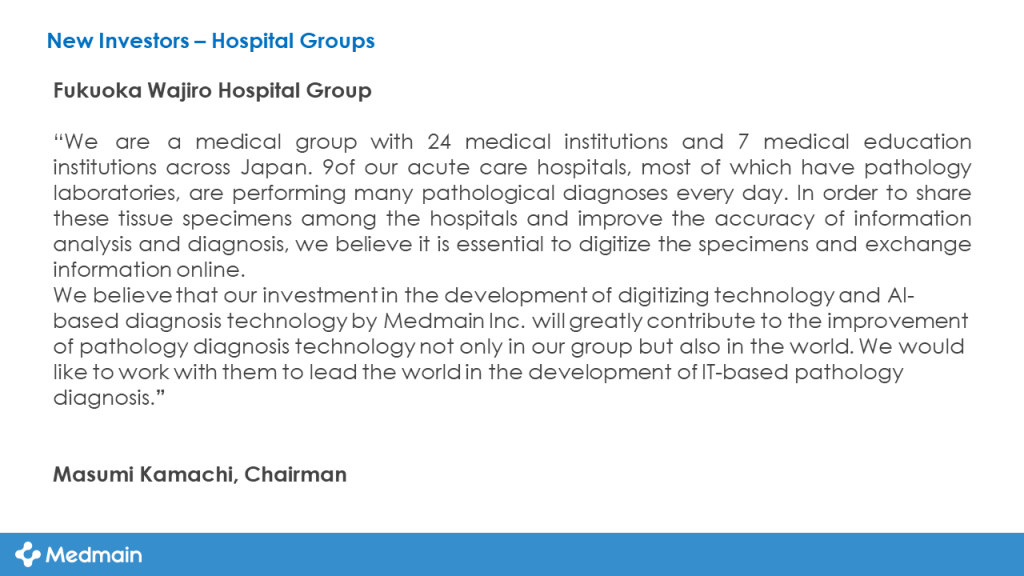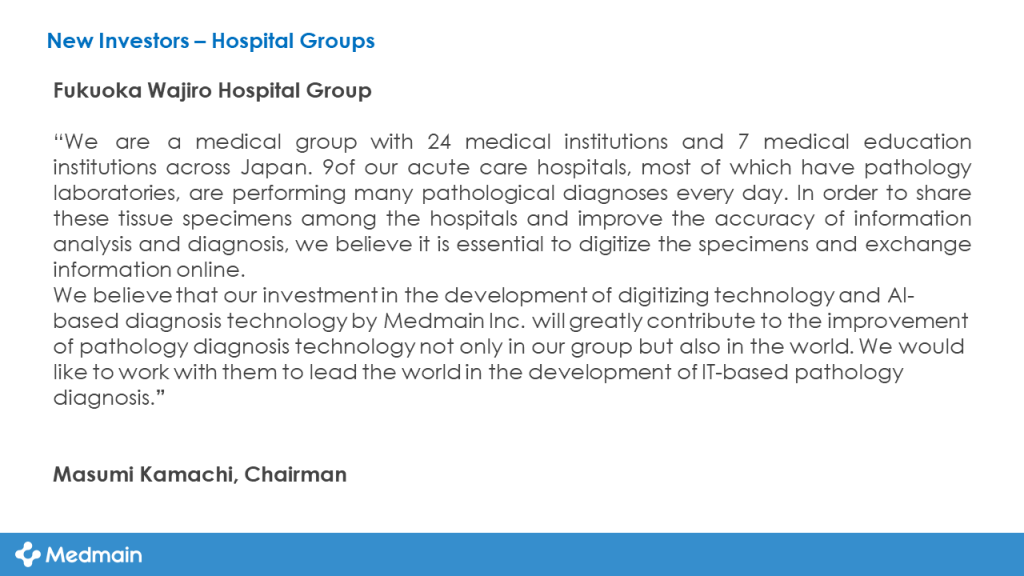 Corporates / Venture Capitals
Hike Ventures, LLC.
Innovation and Future Creation Inc. / MIRAI SOUZOU
QTnet Inc.
And individual Investors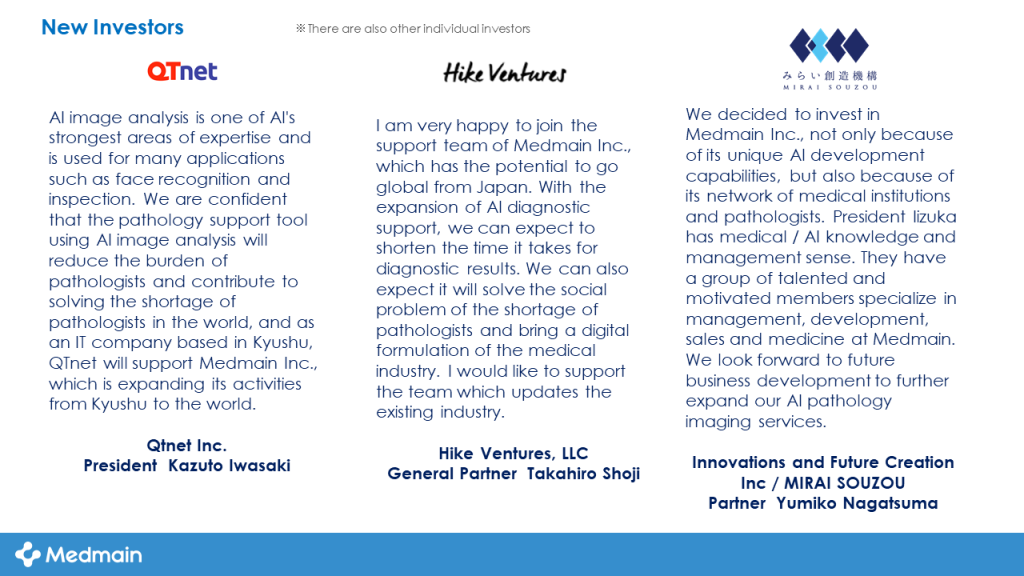 Existing Investors
Deepcore Inc.
Dogan beta, Inc.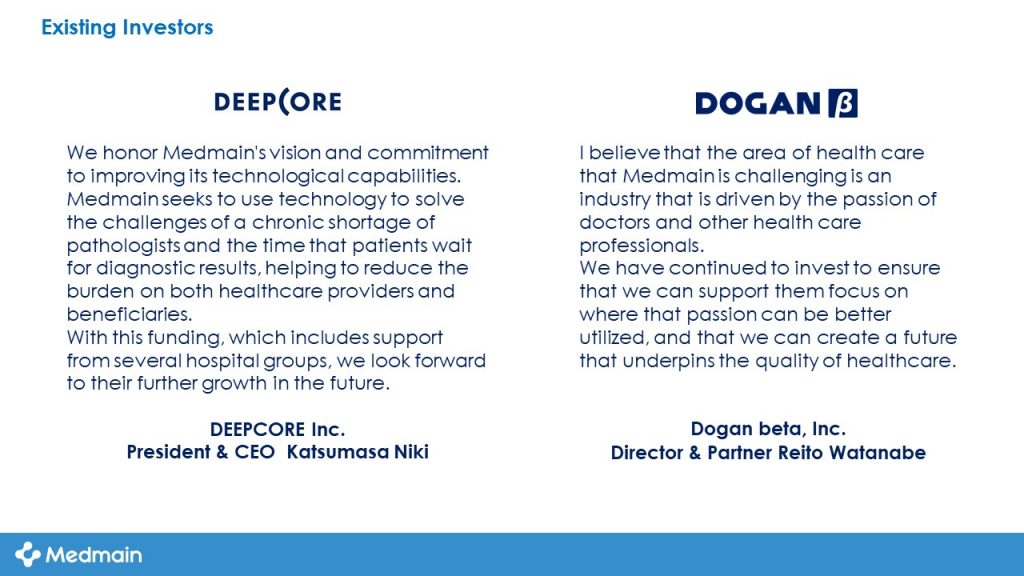 In the area of pathology, we will continue to develop AI to support the diagnosis of various cancers and lesions whilst creating innovative disease prediction models that take advantage of the features of artificial intelligence.
---
---
Tweet