Focus on the "Medmainer" - Kengo Tateishi
---
Today, we would like to spotlight one of our members from the engineering team. As an engineer, he has always held an eager-to-learn mentality and inquiring spirit. How did he join Medmain? Let's see his story!
Hi, this is Daiki from the HR team, Medmain Inc. Today, let us introduce one of our members from our Engineer team Kengo Tateishi who has also experienced working at multiple web companies, such as LINE and SmartNews. In Medmain's engineering team, he is working on developing our product "PidPort". The interview will run through what motivated him to join Medmain, what are the things he values working as an engineer and his impression on the Medmain engineering team.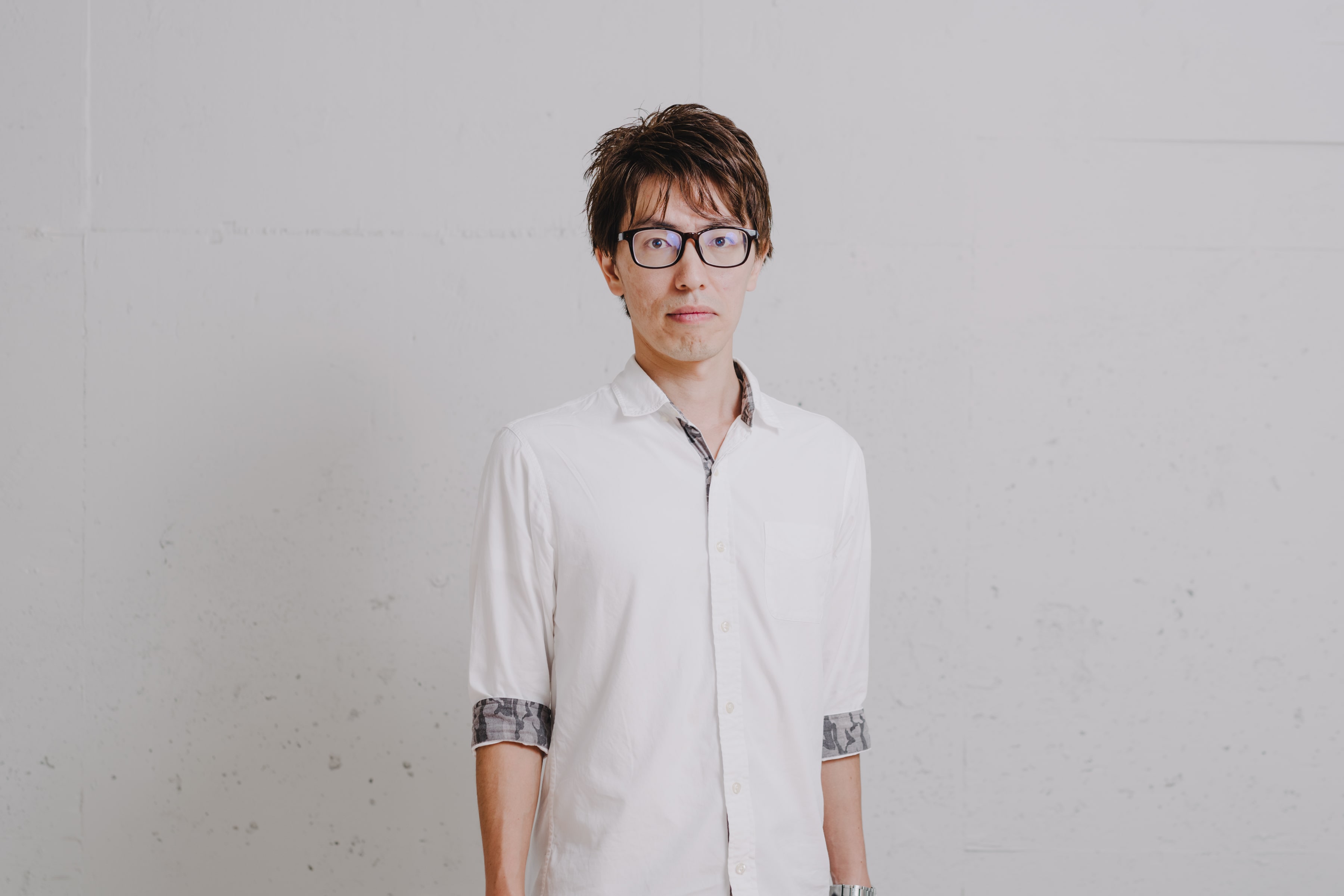 ▼Profile: Kengo Tateishi
After graduating from Saga University, he worked for several web companies as an engineer. At LINE Fukuoka, he has worked as a machine learning engineer and was involved with establishing "DataLabs" which is a new team specializing in machine learning. He became the head of the team, engaged in expanding the organization. Later he joined SmartNews, and was responsible for the optimization of ad auction and targeting. Now at Medmain he works on developing "PidPort" as an engineer. He published two books about Deep Learning and Machine Learning.
-Please introduce yourself first.
After graduating from Saga University, I started my career as an engineer. I have experience in system design, development, operation and maintenance of web sites, both front and backends. Now at Medmain, I am in the engineering team developing PidPort.
▼Story of becoming an engineer
-What motivated you to become an engineer?
I first stepped into the world of IT when my parents bought me a PC prior to the start of my high school years. At that time, there was a lack of information online compared to today's environment, so I developed my own game using programming language C, even processing images by myself, dealing with it through trial and error.
In the process of developing products, I continued to delve into the realm of coding. I found it quite interesting because, with your ideas and contrivances, you can make pretty much anything. Later on, I entered Saga university to major in Computer Science.
At university, I studied more about engineering and focused on brushing up my skills. I also worked part time at a venture company doing web development. After graduating, I went on to work for several web companies as an engineer.
When deciding the company that I consider joining, I usually have two thoughts in my mind. One of them is if the company is able to provide an environment where I can continue to brush up my skills. Another being if the mission of the company and what they are aiming for fascinate me.
I guess it comes from my inquiry spirit . I am always thinking about how we can make the world a better place, how I can demonstrate the value as an engineer to contribute to the "ideal" society.
Also, I am simply excited to create services that have not existed in the past and to contribute a novel value to society. This can be only achieved within a team, not just by myself. It is very important for me to know that I share the same goals and ambitions within the team that I am working with. I have met members whom I could share those ambitions with at my previous workplaces, such as LINE or SmartNews as well.
▼Joining Medmain Inc.
-Please tell me how you joined Medmain.
I had already known about Medmain Inc. before, since I had a chance to speak with Osamu(CEO) while I was still working for my previous company.
There are two factors that motivated me to join Medmain. One is that I have always had an interest in working for a startup company. Another is that I wanted to work for a company that has the potential of growing globally.
The reason why I was interested in working for a startup company is because I believe that is where high abilities and skills are required as an engineer.It provides a meaningful and challenging environment for engineers. Especially in the early stages of a startup, engineers are required to understand and do every task from frontend to backend, application to infrastructure. In order to create better products, we need to demonstrate our value and abilities utmost in each situation.Just like this, I feel like that my inquiry spirit that I mentioned earlier, has been gratified when working for a startup.
In choosing a company that I would like to join, the company's mission statement is a very significant factor to me. From their statements, I see if it seems to make a big impact on people and if the company's services / products make our lives better. In the medical field,I think that we could universally contribute and give values to people beyond the national boundaries. Also, Medmain is working on a niche service , an area that I was even unaware about. There is almost no precedent in the "Pathology"field both in and out of Japan, which caught my interest. So, I finally made up my mind to join Medmain.
-What is the impression you had after joining Medmain? Engineers at Medmain are all very skillful and work under employee autonomy. It is a startup company, so we need to comprehend and cover many tasks in different areas. Most members work remotely in the engineering team, so we prioritize ourselves to communicate well, organizing the right time and space. On top of being highly skilled, we are expected to plan and manage tasks independently. We are global minded as a company, and communicate in English around many cases at work, so it is also a great circumstance if you want to speak or use English at work.
▼Work in Medmain Inc.
-So,what is your responsibility at Medmain?
Development of "PidPort". "PidPort"is a single product, though it consists of multiple components. The main components are API, frontend, infrastructure and AI. If ,in the future, there will be more developers joining our team,I guess each of our roles will change but as for now, I am more in charge of every component comprehensively than committing to a single one. Our main technology stacks are;
API → Kotlin + Spring Boot + JUnit5 + Docker
Frontend → React
Infrastructure → AWS + Terraform
AI → Keras on TensorFlow + Docker
Before Joining Medmain, I have worked on collecting data and maintained infrastructure for that (such as ETL tasks , building dashboard) , and implemented ideas into products (Spam Scoring using Natural Language Processing, or recommendation function based on analysis ) with using those data. I would like to make good use of my knowledge such as data infrastructure or machine learning to make our product even more useful.
-Working as an engineer, is there anything that you always value?
Whatever the circumstances I am in, I enjoy the situation and try to act positively. In this industry, things change so quickly and drastically. To catch up with those changes,it is very important to have an attitude to learn to gain more skills and knowledge. Also, as a global team, we all have our own opinions and beliefs. We are often asked to correspond to changes or different environments, but I always try to enjoy the process.
Another thing is that I always reflect critically to see what I am working on and how I am doing it successfully. With this being my motto, I can attentively "listen"to others and that makes it easier to clarify the things that seem to be rightly done or things that need to be improved.
▼At the end, to the future colleagues
-Please give a comment to those who are interested in joining Medmain
At Medmain, each member has a sense of expertise and professionalism. We are able to work flexibly with other employees of diverse career backgrounds and nationalities. On the other hand, we are required to have autonomy , the ability to cope with changes. I think that it is crucial to have the motivation to keep learning. If you have it, It will be worthwhile and fulfilling since there are a lot of fast-paced changes and challenges. Also our mission statement has such a big impact and it truly fascinates me. I would like to work with someone who sympathises with our company mission and vision, someone who seeks for an environment where you can keep growing as an engineer.
-Thank you!
Ever since he first started coding when he was a student, he has always valued his inquiry spirit. Now at Medmain as a "Medmain engineer", he continues to strive to refine his skills.
Please keep following our blog to see how he continuously contributes to Medmain!
We're interested in hearing from you!
If you read the blog and are now interested in joining us, please check out our current open positions on the website below! Please include a comment If you wish to have a casual interview with us.
●Backend Engineer https://boards.greenhouse.io/medmainjp/jobs/4000794003
●Frontend Engineer https://boards.greenhouse.io/medmainjp/jobs/4001004003
●Applied Machine Learning Engineer https://boards.greenhouse.io/medmainjp/jobs/4000795003
Please visit our pages!
---
---
Tweet