Focus on the "Medmainer"-Leona Shinkai
---
▼About "Focus on the "Medmainer"
Hello! My name is Daiki from HR, PR dept. from Medmain. I would like to write and post interesting contents in this company blog "Medmain Speaks". In this series "Focus on Medmainer", I would like to introduce Medmain's members.
"What kind of people are at Medmain?" "What motivated him/her to join the company?" "What thoughts and motives do they have as they work for Medmain?"
In answering those questions that you might have, I will report based on what I have gathered during the interview with the members in this blog. Today, at the very beginning of this series, let me focus on Ms. Leona Shinkai.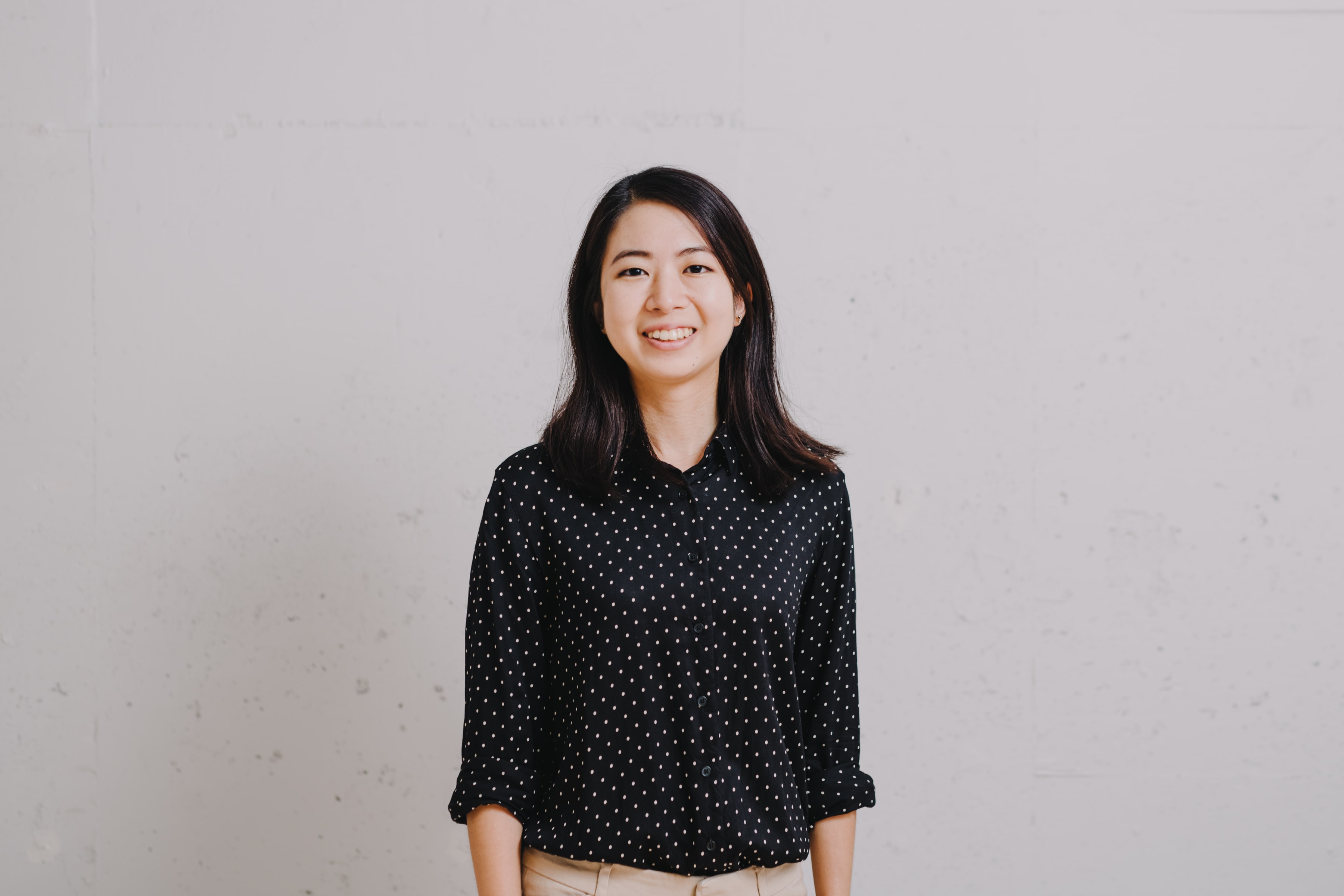 Profile:Boston University graduate (International Relations, Public Health). As a student, competed in her school's Entrepreneurship Annual Startup Challenge and won first place. Before graduation, interned at the World Health Organization's HQ in Geneva, Switzerland. Upon graduation, worked at an HCM software company in southern California. Given her background and interest in healthcare/medical as well as IT, as well as to challenge herself in a startup, she joined Medmain in May 2019.
-Please introduce yourself first.
I was born in Japan, but when I was 6, I moved to the US with my family due to my father's job. After that we moved to Sweden as well as Shanghai, China where we spent several years. And while living overseas, I attended international schools. Upon high school graduation, I moved across the country to attend Boston University where I majored in Public Health and International Relations (Business & Economics concentration). As a university student, I was a part of multiple student clubs such as Entrepreneur's Club, UNICEF, and Model United Nations. Post-grad, I worked for an HR software company, and then moved on to join Medmain. Currently, my main role at Medmain is market research in the Sales department.
-So, what made you interested in the area of healthcare?
When I was young my grandfather passed away from lung cancer at the age of 60, which made me think about life and death, especially in the situation of losing someone who was just healthy not too long ago. Fast forward, in middle school I was invited to speak on the topic of cardiovascular disease attributed to air pollution at the Shanghai World Expo on behalf of the United Nations & World Health Organization pavilion. Other experience that triggered my interest in healthcare include volunteering in a nurse program in high school. Having studied public health in college, I decided to intern full-time for three months at the Maternal & Child Health Dept. of the World Health Organization. Part of the project management team, I assisted all aspects with their new project, but focused mainly on project participant relationship management, marketing, and preparing for their conference in Tanzania. The aim of the conference was to present the progress of the new project which targeted reducing maternal and infant mortality rates in selected African countries. During my time at the WHO, I learned of the need for and value of medical technologies, especially in developing countries.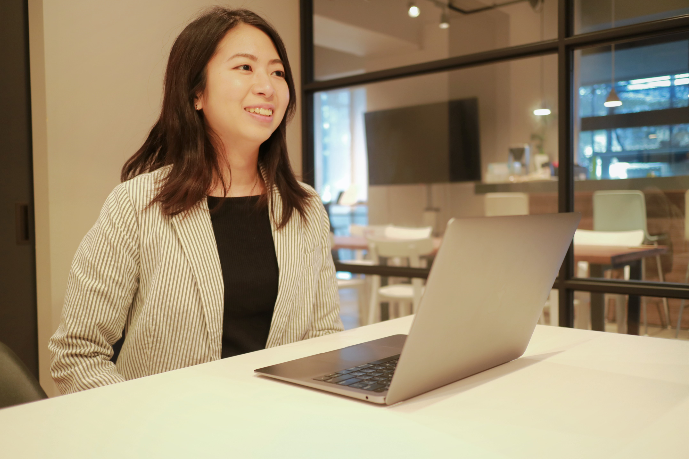 ▼How she met Medmain
As graduation approached, to be honest, I did not have exactly a very clear idea of what I wanted to do. I knew I wanted to possibly work abroad, but in order to gain business and technical skills, I joined a large HR software company in southern California. Thinking of where I could grow both professionally and personally, and challenge myself in a fast-paced and ever-changing environment, I looked into joining a startup.
I have always had a strong desire to learn, grow and challenge myself. I believe it could stem from my experience from moving so often as a child, which also provided me the opportunities to interact with people of various cultural backgrounds. I think this is where I learned of "let new opportunities be a way of growing up" and "challenge myself even if there may be risks".
Additionally, my experience in the Entrepreneur's Club and startup competition grew my interest in startup culture. I then started asking myself what I really wanted to do, reflected on my experiences, and came to realize that I wanted to work in the intersection or IT x Medical.
While looking for ITxMedical companies, I stumbled upon Osamu's (CEO of Medmain) articles and learned about Medmain. Though there were no jobs available at the moment, I directly reached out to the CEO and asked for an interview.
-So please tell me what motivated you to join Medmain and impression after joining
During the interview, I got to know more about Medmain's culture, pathology and possibilities of AI. I enjoyed the interview process and thought I would be able to grow and achieve my goals here, so I made my decision to join the company. I was impressed by, though the team was not big, they were working on something very innovative and unique. Additionally, each member has their passion, sense of professionalism and respect for one another.
Compared to large corporations, there are less structured trainings, so everyone is required to be independent and proactively learn on their own. As long as the member reports what he/she has done and produces output, one is free to choose his/her own working style and process. Though Japan is known for slow decision making, Medmain being a startup, makes decisions rather quickly. No matter the risk, at times, we take risks to obtain the outcome we need. It is my first time working in Japan, and I'm excited to learn all the things that are practiced here.
▼Work in Medmain
-So please tell me what your missions are at Medmain.
Currently I am in charge of global market research. I research competitors, markets, and trends in order to find new clients, market opportunities, and develop new business strategies. My approach to market research has been through online, published data and statistics, informational calls/meetings, and scientific papers.
Other tasks include taking part in exhibitions and events both domestic and overseas to market our product and communicate with potential clients. For instance, last summer I attended a Digital Pathology conference where I met pathologists of all backgrounds. One of them being a pathologist from an American university, we are now currently in the process of a collaborative research. As such, I serve as a bridge between the company and international & domestic universities, medical centers.
▼At the end, to the future colleagues
-Please give a comment to those who are interested in joining Medmain.
Here at Medmain we are given opportunities to grow both personally and professionally. Not only is the company's mission exciting, but also there are employees of diverse career backgrounds and nationalities, so everyday is enjoyable and different. Although the fast-paced environment and responsibilities can be challenging at times, the reward definitely outweighs the challenges.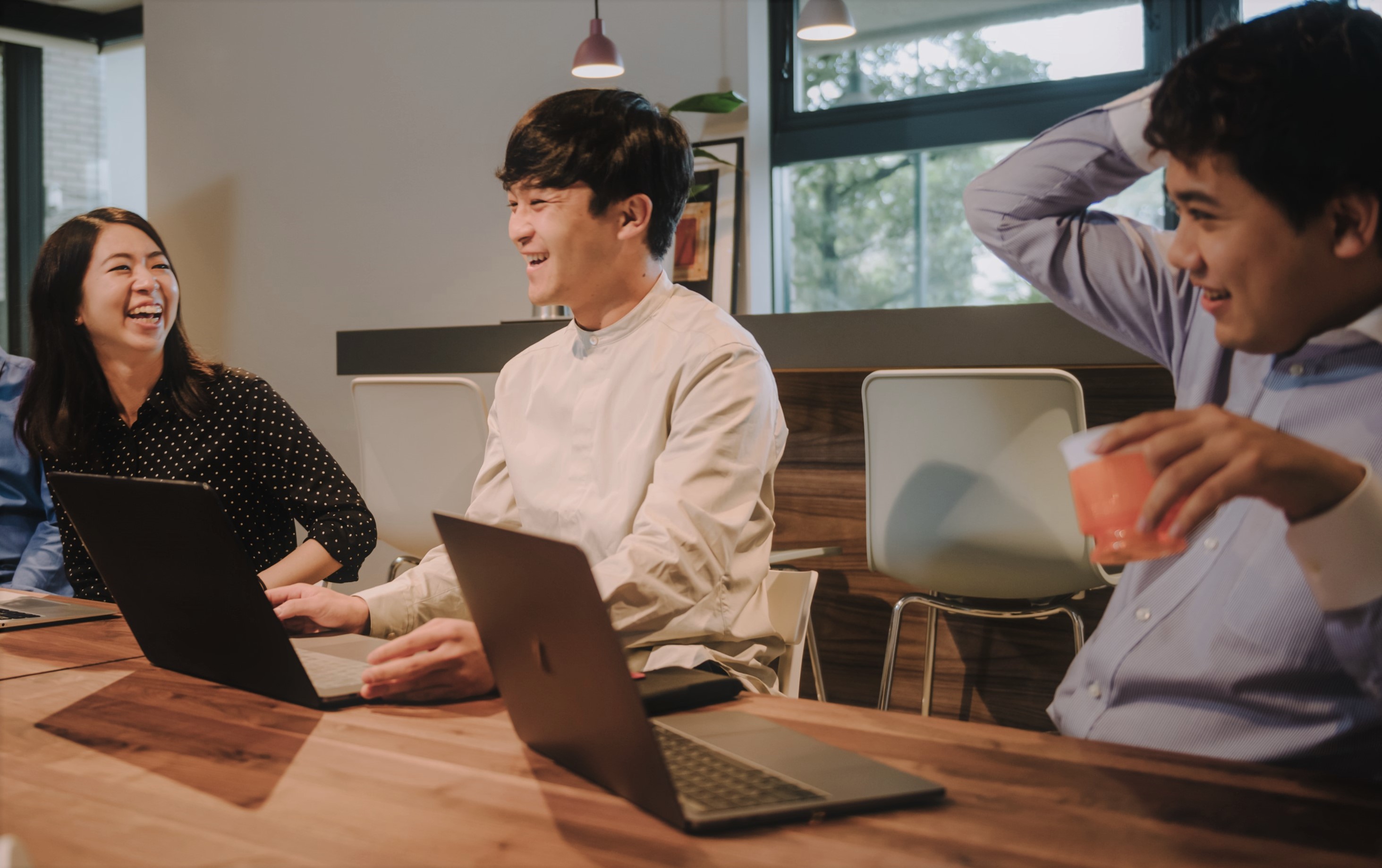 -Thank you!
In this interview, Leona told me about her goals in a lively matter. With her belief "with the power of technology, the medical field would be more developed and prospered," she enjoys working for Medmain. Please keep following "Medmain Speaks" to see how she makes it happen!
---
We're interested in hearing from you!
If you read the blog and get interested in joining us,please check out our current open positions on website below! Please include comment If you wish to have a casual interview with us.
●Careers Site
---
▼ Medmain Inc.
---
●Corporate Official Site
●Facebook
https://www.facebook.com/medmain.net/
●Twitter
---
---
---
Tweet